The Cinco De Mayo Festival on Cherokee Street, organized by Cherokee Street Development League 501c3, is one of the largest festivals in the St. Louis area, bringing together over 40,000 attendees to celebrate the rich Hispanic culture and spirited, eclectic community within the Cherokee neighborhood and surrounding south St. Louis area.
This years' festival will take place on Saturday, May 2nd from 11:00am-9:00pm on Cherokee Street, between Nebraska and Ohio.  The festival will pack Cherokee Street with people enjoying authentic food, drinks, music, entertainment, art and merchandise. Read more...
Three neighborhood business groups, Carondelet Business Association (CBA), Chippewa-Broadway Business Association (CBBA) and the Downtown Dutchtown Business Association (DT2), have join efforts at the The South City Business Collaborative for the revised, third annual Business Opportunities Showcase.
Combining public and private entities, the Showcase will provide a wealth of resources for anyone interested in specific investment opportunities, business incentives and other support for new and growing ventures considering moving and expanding into South St. Louis.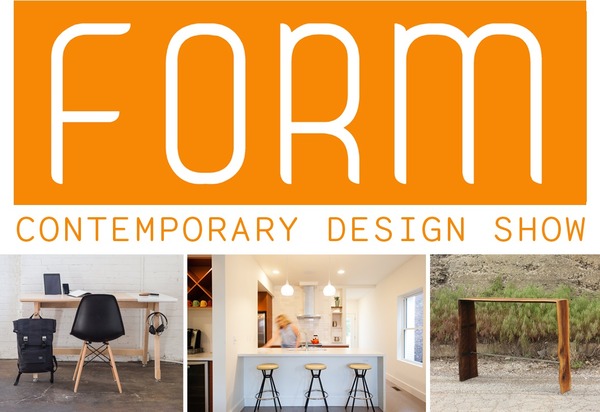 Our largest annual fundraiser, FORM Design Show, returns next weekend! FORM 2015 will launch in The Luminary's new building, bringing together standout architects, furniture makers, and designers to an expansive event meant to spark conversations, further the creative community, and provide a forum for designers and buyers to interact directly.
FORM 2015 is centered on cultivating the quickly-growing local design community, with a focus on providing a single platform for engaging with the best design in the region. FORM 2015 will feature emerging and established names within the design world, ranging from handmade furniture makers to leading architecture studios. Read more...
Special Meeting * Tuesday, April 28 * Time & Location TBD
Very Short Summary of the Issue: MODOT has received federal funding to replace the signals along Gravois. They would like to use this money to replace only the signals at very busy intersections. Less used intersections are proposed to be blocked off. They will use the Concrete Sewer Pots or Orange Barriers to test out the new street closures in May. They hope to install permanent solutions such as sidewalks by Fall.
Join us for a business crawl on Cherokee Street supporting Show-Me Cannabis, Missouri's premiere cannabis reform organization!

April 19
April 20

Supporting businesses of
Cherokee Street

Drink, shop, & dine specials at participating crawl stops, raffle prizes, and 50/50 drawing both days!

The crawl will begin at 11:30 a.m. on Sunday, April 19, with check-in at Mr. Nice Guy and a kickoff brunch at Yaquis. On Monday, April 20, join us at 6:00 for check-in at Mr. Nice Guy and dinner specials at Fortune Teller Bar. Read more...
For the past several years, Panorama Folk Art and Antiques has been open only on Saturday.  Beginning 4-1-15, we've expanded our hours to Tuesday through Saturday, 10:30 AM to 4:30 PM (or by appointment).  So, you have many more opportunities to come see our ever changing selection of Folk Art, Outsider Art, Self-Taught Art, and Art of the Extraordinary, along with a fun selection of antique and vintage objects for the home and collector!
Also, we've recently acquired the privilege to host artist Mark Sheppard as "Artist in Residence" here at Panorama Folk Art and Antiques.  Mark now spends Tuesdays, Thursdays, and Fridays in his own studio within the gallery/shop, providing many more opportunities to meet the artist, view many more of his works, and see the artist's studio in action! Read more...
CSBA Meetings are held on the 3rd Thursday of each month at 5:30pm. All business owners, residents, property owners, and anyone with an interest in Cherokee are welcome and encouraged to attend.
CSBA MeetinG and elections for the Cherokee Street Community Improvement District THURSDAY, APRIL 16TH 5:30PM. All residents, property owners and business owners located within the proposed bounds of the CID are eligible for the Board. Any nominations must be submitted by 5pm THIS FRIDAY.
Free Beer + Civic Engagement + Community
Hi St. Louis Community!
I thought you'd like to be aware of an exciting new shop I am opening off Cherokee Street! Box was created from a need in St. Louis; to have a safer space to discuss and explore a healthier sexuality. Box helps create normalcy of sexuality in an environment of discovery and education. Box hosts support groups and creates educational workshops to allow greater accessibility to comprehensive sexual health. Box also sells high-quality, non-toxic sex toys with a focus on those who are often invisible to the rest of society, people of color, differently-abled persons, and folks on the LGBTQQI spectrum. Read more...
The Cherokee Games will be happening Saturday, June 6th.  It is a friendly clash of neighborhoods with bragging rights on the line.
Get all the info and register at the Event Website – you must be a resident or business/property owner  of one of the four neighborhoods (Benton Park, Benton Park West, Gravois Park, or Marine Villa) to enter.
CSBA March Agenda
CSBA BOD March BOD Meeting Minutes
CSBA February Meeting Minutes
Cherokee Street CID information 
PLEASE NOTE:
The CSBA will be holding elections for the Community Improvement District (CID) Board at the April Meeting of the CSBA.  (APRIL 17th, 2015).  If you might be interested in serving on the CID Board or learning more about the CID Board please attend this meeting or email anne@cherokeestreet.com for more information.
5pm Liquor License Advisory Committee Meeting - members interested in discussing the possibility of creating  a committee to advise on liquor licenses are invited to attend.
Please let anne know if you have anything you would like to add to the agenda before 1pm tomorrow. Read more...
It's beginning to look like spring! We will be having another volunteer meeting on April 8th 2015, Wednesday at 7:00-8:30pm. Meeting location will be CAMP 3026 Cherokee Street, Saint Louis MO 63118. Feel free to bring a snack or beverage to share. We will be discussing ways for volunteers to help out with the Parade this year. We need volunteers on April 11th to help with JoyRitaSTL margarita contest…this will be a large fundraiser for the parade and we want enough people so we can provide at least 2 shifts of volunteers. You would be running a booth selling tickets, collecting votes, promoting Parade sign-ups and asking for additional donations for People's JOYParade. We will also be providing face painting by donation for kiddos and adults!  We are also seeking volunteers on the day of the parade May 2nd to assist with different roles in the parade lot, sign-ups and clean up on lot. We have King and Queen Lot Lizards Jenny and Mike Hansen to lead our line up this year. Do you want to help with kids workshops or have an idea for the parade? We would love to hear your ideas or feedback from last year. Volunteers are needed for outreach and inviting our neighbors to join the parade. Read more...

The ABCs of DIY kimchi, kombucha & sauerkraut ::
This is a comprehensive introduction to the preparation and maintenance involved in the process of fermentation. Including an overview of sauerkraut and a tasting of William's famous kombucha, each participant will walk away smiling from hands-on experience resulting in their very own jar of kimchi.
Come prepared with a pen, notebook, questions and curiosity. They will provide ingredients for a simple vegetarian kimchi, as well as a handout including everything William covers in this course.
REGISTER THROUGH DABBLE STL HERE

Join us Monday, March 23, at 7pm at Irish Corner Pub (1900 Cherokee, at the corner of Cherokee & Lemp) for updates from our elected officials, representatives from the St. Louis Metropolitan Police Department, and the Neighborhood Stabilization Team St Louis. This month's business spotlight will be Byrd & Barrel! We'll post the agenda and last month's minutes online soon for your review.
Tenacious Trivia starts at 8pm in the front bar at Irish Corner Pub, so you've really got no excusive to not show up. We'll see you there!
Tomorrow, Tuesday, March 10th, @ 10:30am, Cherokee Street Reach (C*S*R) is sponsoring a "Clean-Up Party" at Froebel Elementary School (Nebraska@Winnebago).  We will simply be removing leaves and debris from the courtyard entrance of the school – the first area that the students encounter each morning.  Our hope is to set the tone for the students' day and learning experience as a positive one.
C*S*R is a relatively new effort made up of individuals who live on and around Cherokee Street and the surrounding neighborhoods, and who are organizing to make a positive difference in the lives of the children in our community.   C*S*R currently provides training for students at Froebel Elementary in the area of character development and leadership skills. Read more...
March 13th and 14th  Counterpublic opens at The Luminary, an exhibition that will feature projects in spaces throughout the Cherokee Street neighborhood, including work from Dread Scott, Alberto Aguilar, Damon Davis, Work/Play and more.
In March, The Luminary will also be presenting acclaimed critic-in-residence Lori Waxman's 60 wrd/min art critic in partnership with fort gondo as well as welcoming several other new residents to St. Louis. Finally, save the date for the FORM Contemporary Design Show, which returns for the fourth year on April 24th and 25th!
Upcoming Exhibitions


Dread Scott, Stop, Two-Channel HD Video, 2012
Counterpublic + Lori Waxman Read more...
Check out these for-sale properties in Benton Park West!
FEATURED LISTINGS
2706 Wyoming St, St. Louis, MO 63118 4 beds, 3.5 bath, 2,470 square feet – $275,000
For-Sale-By-Owner: 3117 Iowa Avenue, St. Louis, MO 63118 2-family, 2180 sq. ft. – $15,000. Contact Bill Rohland at 618-514-4306 or at rohlandw@yahoo.com
SINGLE FAMILIES – PRIVATE LISTINGS
3258 Compton Ave, St Louis, MO 63118 3 beds, 2.5 bath, 1,100 square feet – $110,000
3330 S. Compton Ave, St. Louis, MO 63118 1 bed, 1 bath, 867 sq. ft. – $62,900 Read more...
A non-partisan question and answer forum for the  20th Ward Democratic Aldermanic Candidates to address residents, business owners, and anyone with an interest in the 20th ward election. Presented by the South City Business Collaborative and Dutchtown South Community Corporation.
The event will be managed and moderated by the League of Women Voters of St. Louis. All candidates currently filed to run for the position of 20th Ward Alderman have been invited to participate but not all are attending.  Doors will open at 4:30pm and the event will begin promptly at 5:00pm.
Attendees will have the opportunity to submit questions in writing at the forum. Read more...
Off White is an alternative to the traditional, big-box wedding shows you might be used to. We value real people, green wedding planning, small businesses, unique details and equality. Come and join us for a celebration and a low-stress and inspiration filled way to plan your wedding!
Saturday, March 1st
11am – 2pm
Find out more about Off White here: offwhiteweddingshow.com
And get your tickets to this years' show here: http://offwhite2015.bpt.me/ Read more...
Request for Proposal: Graphic Designer: The 2015 IndiHop Committee is currently seeking proposals from qualified designers and agencies to submit their qualifications.  We invite qualified individuals, firms, consultants or creative collectives to submit a proposal.  Check out the RFP HERE
Request for Proposal: Photographer: The 2015 IndiHop Committee is currently seeking proposals from qualified photographers to provide event photography for the 2015 IndiHop Festival.  Check out the RFP 2015IndiHopPHOTORFP
« go back — keep looking »