Thursday, June 9th @ MELT (6-11pm)
Everyone is Welcome
15% of total food and drink sales and 100% of auction items and Bucket Donations will go to help the Dario/Pupillo family, as a donation to Grace Hill.
Little Sebastian contracted a STAFF infection shortly after his birth requiring hospitalization and extra care; he is fine, but the medical bills have stacked up.
Come enjoy the music (featuring Tony Pupillo, Seaby and the Rules, The Skeses, Some Incarnation of Bronson and Jack Grelle) and help out a worthy cause.
Reminder: The CSBA Meeting, is this Thursday, June 19, 5:30pm @ Nebula, 3407 S. Jefferson.
Please email anne@cherokeestreet.com if you have any changes to the agenda; before noon on June 19.
Speculative Spaces::Working Theses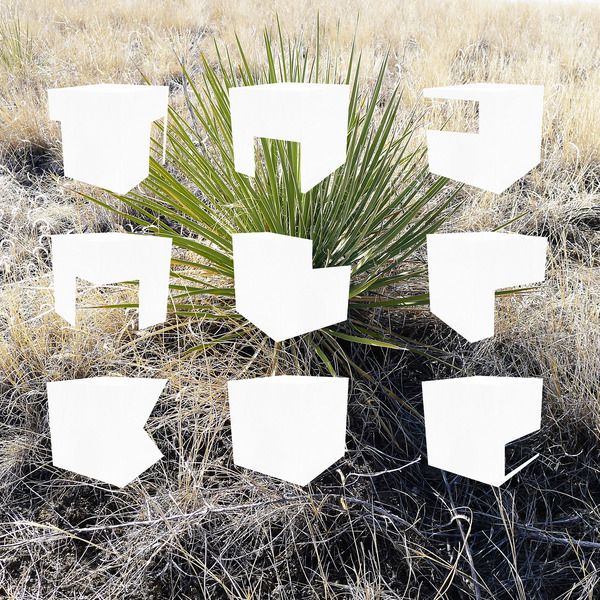 On Friday, June 27th we are excited to open the international group exhbition Speculative Spaces::Working Theses, featuring the work of James Bridle, High Desert Test Sites, ifau and Jesko Fezer, Jason Lazarus, M12, Metahaven, Nickolaj Recke and Jesse Vogler. The exhibition will explore how prompts, speculations, rules and restrictions reconstruct our relationship to space and how we collectively negotiate its use.
In parallel, we will open Non-participation in the entry gallery, curated by Lauren van Haaften-Schick, which will include a collection of texts from artists written to decline their participation in exhibitions or events for political or ethical reasons. Examples include Adrian Piper withdrawing from an exhibition at MOCA in LA to recent withdrawals by critics Dave Hickey and Sarah Thornton. Read more...
Cherokee Street  is looking for a dynamic marketing and community development intern.   This person should be creative and independent, have the ability to talk to anyone, conversational or fluent in Spanish is a plus.  Looking for a self-starter to assist in the coordination and promotion of monthly events and happenings on the street.   Tasks to include, but not limited to coordination of and communication to Cherokee Street businesses, event marketing and social media. Read more...
The NEW Cherokee Shake is a third-Wednesday jazz and dance night featuring the Sidney Street Shakers at 2720 Cherokee. Dance lesson at 8:15, live music from 9 pm to midnight; vintage dress encouraged with a prize awarded to "best dressed."
A monthly event where you can explore the businesses on Cherokee Street during the evening hours. Second Thursdays of every month. Art, Music, Food, Discounts, Buskers, Shopping, Entertainment, Dancing, CHEROKEE STREET!
This free event occurs on the second Thursday of every month year round, rain or shine. Galleries, retailers, restaurants and bars showcase art and music and offer discounts from 5 – 10pm.  Come out and explore Cherokee Street, pick up dinner, do some shopping and grab a drink! This event is family friendly! Read more...
Date: June 12, 2014
The Monthly CSBA Board of Directors Meeting is Wednesday, June 11, 5:00pm at Nebula, 3407 S. Jefferson.
St. Louis, MO, June 12, 2014
Scarlett Garnet Jewelry hosts a Customer Appreciation Party and Sale at its storefront at 2619 Cherokee Street from 5-9 p.m. Thursday, June 12. Limited edition designs — which will be new to even the most dedicated collector of Scarlett Garnet — will be showcased alongside popular, current collections. The event coincides with Cherokee Nights, a monthly street wide art walk in the up-and-coming retail and restaurant district.
The Regional Arts Commission (RAC) is excited to open applications for its Community Arts Training (CAT) Institute, which is in its 18th year of training artists of all disciplines and those involved in community work, including but not limited to social workers, community activists, educators, and others, in how to use the arts and creative processes to positively impact individuals and communities.  The Cherokee Neighborhood CAT Institute will be the second training based in a neighborhood. The first neighborhood-based CAT Institute took place in Pagedale in 2012. Read more...
Every Friday
Starting June 6, 2014
4-7 pm
In the Cherokee Real gardens>
2647 Cherokee Street
St. Louis, MO 63118
(rain location: CAMP, 3026 Cherokee)
The folks at Heaven's Archives are passionate designers, creators, artists, restoration enthusiasts, and Great People.
The shop will specialize in Decorative Decor.
"Whether it be an Old item or New, we can make it You!"
Stop in and meet them at the Grand Opening Soiree on June 7th.
First Exhibitions Open Friday: Jesse Hlebo and Jenny Holzer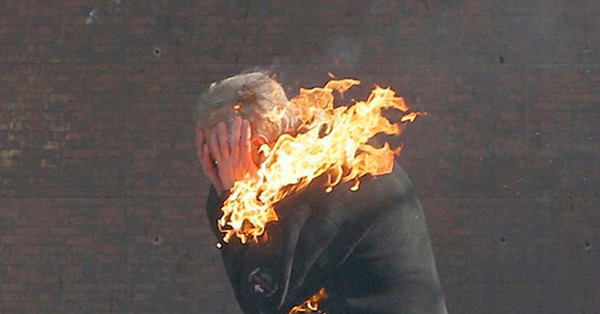 This Friday evening, we will open our first exhibitions in the new space with Jesse Hlebo's solo exhibition, Punitive Embers, along with a Jenny Holzer edition, MONEY CREATES TASTE in the entry gallery.
Jesse Hlebo is a New York City-based artist. He has exhibited, performed, and curated numerous solo and group shows internationally. Venues and spaces include the MoMA Library, MoMA PS1, Brooklyn Academy of Music, Clocktower Gallery, Museum of Arts and Design, Printed Matter, Inc, and Storefront for Art and Architecture in NYC, Family in Los Angeles, the Khyber Center for Contemporary Art and NSCAD in Halifax, Nova Scotia, among others. Read more...
The Brothers Lazaroff, along with Beth Bombara and The Jefferson Avenue Duo will be playing in Benton Park from 4 to 9pm this Saturday.
Come out and enjoy an afternoon in the park and celebrate the community.
Volunteers are needed, and all volunteers receive a wristband good for FREE food and drink (and drink!).  Contact BettyHalloran@me.com if you want in on the volunteer deal.
Unknown Black Male
6'0" to 6'03"
160 to 180 pounds
Braided Cornrow hairstyle
LOC: 2741 Cherokee
14-16891
For the first time in more than 20 years, a new kind of public transit vehicle is coming to St. Louis, and it's coming to Grand Boulevard. Beginning Monday, June 9, 60-foot articulated buses will serve the #70 Grand Line which is the busiest bus route in the region, boarding approximately 9,000 passengers on a typical weekday.
COME PAINT A BUS… Read more...
The St. Louis Curio Shoppe has sadly decided to not renew our lease at 2301 Cherokee Street. We will miss each and every one of our valued customers and vendors. It was not an easy decision to make.
We will be open for VENDOR PICK UP ONLY
May 27 -June 1
8am – 7pm.
You can message the shop here with questions or email jacquebrown@stlcurioshoppe.com
We will continue to promote and support all that is St. Louis here on facebook with the hope of finding another avenue for the St. Louis Curio Shoppe.
As always…..continue to "SHOP TRULY LOCAL"
HUD requires the City to submit a new Consolidated Plan every five years.  As the flyer notes, the Plan details how the City applies for, receives and distributes funding from HUD for the Community Development Block Grant (CDBG), HOME Investment Partnership (HOME), Housing Opportunities for Persons with AIDS (HOPWA), and the Emergency Solutions Grant (ESG) programs.  These open house meetings afford the citizens of the City of St. Louis an opportunity to participate in the process.
SINGLE FAMILIES – PRIVATE LISTINGS
2628 Arsenal, St Louis, MO  63118 3 beds, 2.5 baths, 2,484 square feet - $174,700
2852 Arsenal Street, St Louis, MO  63118 2 beds, 2.5 baths, 2,254 Sq. Ft.- $159,900 Now$140,000!
2854 Arsenal, St Louis, MO  63118 3 beds, 2 baths,1,940 Sq. Ft - $44,900 Now $41,000!
3258 Compton, St Louis, MO  63118 3 beds, 2.5 bath, 1,100 square feet - $120,000 now $118,000!
3249 South Jefferson Avenue, St Louis, MO  63118 4 beds, 1.5 baths, 1,552 square feet - $70,000
3445 Louisiana Avenue, St. Louis, MO 63118 2 beds, 1 bath, 960 sq. ft. – $13,900 New!  Read more...
« go back — keep looking »