Lewis Reed, Alderwoman Spencer and the St. Louis Dream Center have ensured that hundreds of young people visiting Marquette Pool this summer won't go hungry! Food insecurity is a major issue in St. Louis, especially when school is out of session. This program starts Monday and then every weekday after from 1:30-2:20 adjacent to Marquette Pool (4025 Minnesota).
More information:
The Summer Food Service Program was created to ensure that children in lower-income areas could continue to receive nutritious meals during long school vacation, when they do not have access to the National School Lunch or School Breakfast Programs. Read more...
30% off
all books, posters and prints
Sunday, June 21, 2015 from 11 to 4
You can also order online.
See over 60,000 titles
on our website
www.hammondsbooks.net
HAMMONDS BOOKS
1939 Cherokee Street, St. Louis MO 63118
314 323 6389 hammondsbooks@yahoo.com
fort gondo compound for the arts 
is a 501(c)(3) nonprofit arts forum founded in 2002. All events are free and open to the public. Read more...
Admission is always FREE
Marquette Park is located at 4025 Minnesota, St. Louis, MO 63118
Hours:
Open Swim on Sunday, Monday, Wednesday, Friday at 12-6pm
Open Swim on Tuesday, Thursday, Satruday at 1-6pm
Learn to Swim on Tuesday, Thursday, Saturday at 12-12:45pm
For more information: (314) 353-1250
The Next Meeting Will Be Held At: The Five Star Senior Center 2832 Arsenal Thursday, June 11th, 2015 @ 7:00 pm
Join us to discuss issues in your neighborhood Invite a neighbor as well Guest Speakers: St. Louis Circuit Attorney Jennifer Joyce and Lead Homicide Attorney Mary Pat Carl.
Auto Theft Clubs sold prior to the meeting cost $13 ea. License plate protector covers $5 per pair. Car license plate security bolts $3 per pair Captain Mary Warnecke PO Patrick Clancy Commander, District Three Dist.3 Community Outreach 444-2597 444-2564
Upcoming at the compound:Quinlan Maggio & Rachael Tellerman
One-night pop-up exhibitions
curated by Cole Lu
Saturday, June 20, 7-10 PMAnne McCullough
Hello, Can I Take Your Picture?
June 27 – July 25, 2015
Opening reception Saturday, June 27, 7-10 PM
at fort gondo Read more...
Cherokee Rec Center * 3200 S Jefferson * 10am-4pm * FREE
Sign up today! There is something for everyone!
Play Basketball, Tennis, Swimming, Ping Pong, Dodge Ball, Bags/Washers, Kickball, Obstatcle Course, Bingo, Spelling Bee, Talent Show, or Board Games.
Watch Boxing Demonstrations.
Enjoy the Indoor Pool during Open Swim throughout the event.
Volunteer to help set up, referee some of the events and clean up.
Admission is FREE. For more information, to register for events or to sign up to volunteer, please see www.cherokeegames.org.
 June 8th | Monday |  5-7 p.m

2319 Cherokee……………………………………………………We'll be on the North side of Cherokee between the alley and Red Chair.

Planned events include:

Club CHIPS reading of the Manifesto [ w/Kathy Bentley]
Photo Booth and Imaging Question Installation
Storytelling/Soundscape [Emanuel Taranu and Tara Schneider]
Printing/Light display [Steve Dalay and Phil Robinson]
Percussion by Joia
Watershed Cairns Installation [Libby Reuter]
Food from Bridge Bread

Free!

RegardsAgent Con Christeson [and her band of merry men/artists/neighbors]
314.412.2304[c]
Info at: www.usdac.us
The Marquette Pool will REOPEN in June!!! Marquette Pool is the only publicly open pool on the south side and it has been closed for over a year. This pool is a vital part of summer activities for our kids and a tremendous resource for our families.
Yesterday the work Alderman Antonio French has done to rejuvenate O'Fallon Park was recognized by our Chief of Police for directly reducing crime in the community. An investment in healthy activities for kids and families is an investment in our city's future. Read more...
Saturday, May 30, 2015 * 4pm to 9pm * Benton Park (Arsenal & Jefferson)
First Concert of the Season is Quickly Approaching! All concerts are FREE and take place in the beautiful Benton Park (Corner of Arsenal & Jefferson). Food, drink and Benton Park gear will be available for purchase.
This concert will feature: Dawn Weber's Naked Rock Fight followed by Unifyah.
Volunteers are still needed! Please help us have a successful concert!
Check out our volunteer opportunities and sign up today!
The complete BPNA events poster will be sent out shortly, for now please save the dates for upcoming events: Read more...
Information on Community Improvement Districts
Anne McCullough
Cherokee Street Liaison
anne@cherokeestreet.com
314.304.0932
www.cherokeestreetnews.com
Saturday, May 16 * 11am-4pm * Cherokee Antique Row
Live Music All Day– Animal Children, South City Troubadors, Matthew VanDoren & Dave Stone
Scavenger Hunt– Pick up a sheet at Ruth's Vintage and hop shop to shop with your clues. (Win gift certificates and goodies from Cherokee businesses!)
Vintage Bike Show–Wisconsin will be closed on both sides of Cherokee (in front of Dead Wax Records and Rockin' Readhead) to host a fleet of Vintage motorcycles and Scooters.
For more information, visit the Cherokee History Fair Event on Facebook
Free One-week camp for HS boys and girls – Two sessions: July 6 – 10 and July 13 – 17 Saint Louis University is offering a free one-week summer camp for high school students interested in pursuing a career in transportation, aviation, engineering, science, or technology. This non-residential camp is a combination of lectures, hand-on activities, field trips and guest speakers. The camp will have  two sessions: July 6 – 10 and July 13 – 17. Please visit http://www.slu.edu/summer/st-lous-transp… to learn more about this camp.
April 27, 2015 (St. Louis, MO)—Today Midwest Artist Project Services (MAPS) launches a dedicated fiscal sponsorship program that will be the first of its kind in the region in nearly 20 years. The program offers individual artists, collectives, and emerging arts organizations the ability to solicit tax-deductible contributions and grants as well as oversight from MAPS staff for individual projects, financial management, and bookkeeping services.
"I hope the fiscal sponsorship program will provide an important resource to St. Louis-based projects that often look to nonprofits in larger cities for a fiscal sponsor and other services" said Co-Founder Liz Deichmann. "Moveover, I'm excited that MAPS can respond to the demand for new, cutting-edge funding in our arts community with this unique program." Read more...
The Cinco De Mayo Festival on Cherokee Street, organized by Cherokee Street Development League 501c3, is one of the largest festivals in the St. Louis area, bringing together over 40,000 attendees to celebrate the rich Hispanic culture and spirited, eclectic community within the Cherokee neighborhood and surrounding south St. Louis area.
This years' festival will take place on Saturday, May 2nd from 11:00am-9:00pm on Cherokee Street, between Nebraska and Ohio.  The festival will pack Cherokee Street with people enjoying authentic food, drinks, music, entertainment, art and merchandise. Read more...
Three neighborhood business groups, Carondelet Business Association (CBA), Chippewa-Broadway Business Association (CBBA) and the Downtown Dutchtown Business Association (DT2), have join efforts at the The South City Business Collaborative for the revised, third annual Business Opportunities Showcase.
Combining public and private entities, the Showcase will provide a wealth of resources for anyone interested in specific investment opportunities, business incentives and other support for new and growing ventures considering moving and expanding into South St. Louis.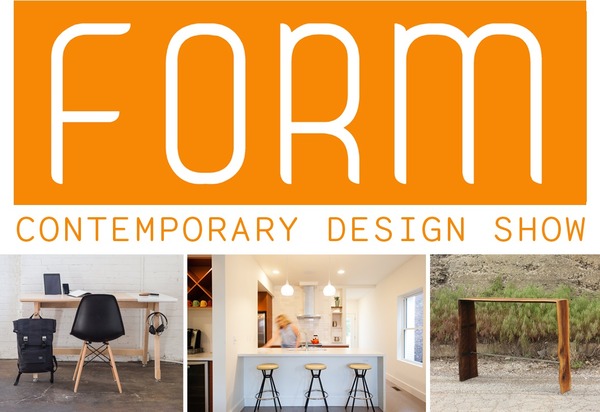 Our largest annual fundraiser, FORM Design Show, returns next weekend! FORM 2015 will launch in The Luminary's new building, bringing together standout architects, furniture makers, and designers to an expansive event meant to spark conversations, further the creative community, and provide a forum for designers and buyers to interact directly.
FORM 2015 is centered on cultivating the quickly-growing local design community, with a focus on providing a single platform for engaging with the best design in the region. FORM 2015 will feature emerging and established names within the design world, ranging from handmade furniture makers to leading architecture studios. Read more...
Special Meeting * Tuesday, April 28 * Time & Location TBD
Very Short Summary of the Issue: MODOT has received federal funding to replace the signals along Gravois. They would like to use this money to replace only the signals at very busy intersections. Less used intersections are proposed to be blocked off. They will use the Concrete Sewer Pots or Orange Barriers to test out the new street closures in May. They hope to install permanent solutions such as sidewalks by Fall.
« go back — keep looking »