A monthly event where you can explore the businesses on Cherokee Street during the evening hours. Second Thursdays of every month. Art, Music, Food, BUSKERS, Entertainment, CHEROKEE STREET!
Participating Businesses:
Flowers and Weeds
2118 Cherokee Street
Live music and Beverages. DIY flowers & terrariums.
Red Chair on Cherokee
2319 Cherokee Street
Foam
3359 S. Jefferson
ButtonMakers.net
2608 Cherokee Street
Make your own buttons till 9pm
Midwest Guitar
2610 Cherokee Street
Open Mic Night
Scarlett Garnet Jewelry
2619 Cherokee Street
Local Art work till 9pm Read more...
Written by Cherokee Street Community Member, Emma Hirst
In this day and age strong community spirit can be difficult to come across, the world is a big busy, and sometimes lonely place; so when it is found it should be cherished, nurtured and maintained. Life can hold incredibly wonderful periods, but it can also smack us hard with the bad. When you are struggling it can very isolating at times and you may not know where to turn, which is where established community support structures really come into their own. Having the love and support of neighbors and friends can help in guiding a person through the fog, to have such spaces where one can access help, support or take part in positive activities can be extremely beneficial to ones wellbeing. Read more...
HOT OR NOT
ARTISTS: COLIN MARX & PABLO PHILLIPS
MARCH 14, 6pm-10pm
The news we have all been waiting for…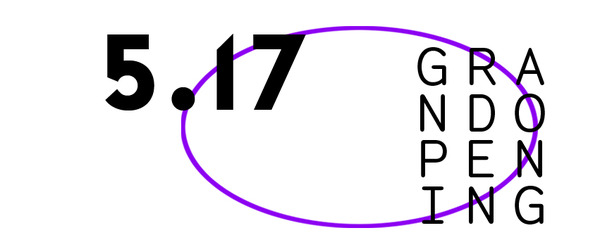 We are excited to officially announce our GRAND OPENING on May 17th, 2014! Save the date for the Grand Opening event, which will offer a first glimpse into the finished space with a free party featuring music, drinks, tours of the space and an art auction. You are officially invited to come celebrate with us!
With the opening of the new space, we are equally happy to share a complete rebrand, including a new logo, new website, and new mission statement that reflects the continual evolution and experimentation of the organization. We encourage you to read more about our methodology and thought-process leading to the rebrand on our blog. Read more...
An exhibit and Cherokee Street-wide event
Reception and street-walk: Saturday April 26, 3-8 PM
Exhibition hours: Sunday, April 27, 12-4 PM
at beverly & Cherokee Street
What: Inside Out is a collaborative Cherokee Street wide art initiative, in which large scale black and white portraits (photographed by Cherokee Street resident Mackenzie Ray) of St. Louis area women under 35 diagnosed with breast cancer are presented on building facade and storefront windows.  The community installation will coincide with a gallery exhibition of small scale color prints of the portraits at beverly.
Join us in celebrating cancer survivorship in this display of portraits of young St. Louis women under 35 who have been diagnosed with breast cancer. Read more...
Next weekend at fort gondo:
Saturday, March 8: Film Premiere of Sarah Paulsen's feature-length animated documentary, Elegy to Connie
(Doors open at 7:30 PM; film begins at 8 PM)
Sunday, March 9: Animation Workshop with artist Sarah Paulsen, 4 PM – 6 PM
Join us for these two events, planned in conjunction with Sarah Paulsen's current solo exhibition, Elegy to Connie.  Both are free and open to community members of all ages and skill-levels. Read more...
Cherokee folks: Be a part of this remarkable Cherokee street-wide initiative!
"INSIDE OUT: CELEBRATING CANCER SURVIVORSHIP"
An exhibit and Cherokee Street-wide event
Saturday April 26, 2014, 3-8 PM
at beverly & along Cherokee Street
Join us in celebrating cancer survivorship in this display of portraits of young St. Louis women under 45 who have been diagnosed with breast cancer.
Created in tandem with artist JR's global initiative INSIDE OUT, this project has two components: an exhibition of the original small-scale color photographs at beverly, and a street-wide presentation of the large-scale black-and-white portraits in storefront windows and facades along the length of Cherokee Street. Read more...
 About the Event
Lo-Fi Cherokee is a completely unique event conceived in 2012 that is best described as a hybrid event that brings music, video, social media and St. Louis city culture together. 14-18 local bands or solo acts from new unknowns to veterans of the scene will convene in various shops for live music video shoots over the course of a single day. When it's all over we will have produced as many high quality performance videos. These videos will not only showcases a sample of the diversity of talent of the STL music scene but, also reflects the energy of one of St. Louis' most dynamic commercial districts. These videos will live on indefinitely online as a testament of a compelling time and place in St. Louis history. Read more...
We need your help!
The Cherokee Station Business Association is in the process of applying for a 501c3 Nonprofit.  This nonprofit  will work in conjunction with the business association to create an inviting, diverse and sustainable environment on Cherokee Street and to promote arts, culture and creative innovation.  We need the community's help in naming the nonprofit.  Bellow is a list of suggested names.  Please respond by selecting up to 3 choices below, or with a new suggestion in the comments section.  The name for the nonprofit will then be chosen out of the top three suggestions, by the CSBA Board of Directors.  All suggestions must be submitted or voted on before 5pm Thursday, February 27th.

Cherokee Street Community Improvement District (CID)
The CSBA Board recently voted to move forward on establishing a Community Improvement District for Cherokee Street. In a February Board of Directors meeting vote, the CSBA Board voted to implement a 1% increase in sales tax, maintain the current .6330% assessment on commercial properties, begin to assess residential properties at .16%, include exempt properties in the assessment, only assessing first floors of properties, and keeping the current assessment on business licenses, but to extend the scope on all businesses who have a business license within the boundaries of the CID (including bars and restaurants which are currently not paying into the district). The Board has also decided for the CID to be a political subdivision. Read more...
Reminder: The CSBA meetings have moved to NEBULA.
The CSBA Meeting, is this Thursday, February 20 5:30pm @ Nebula, 3407 S. Jefferson.  Happy Hour to Follow Meeting!
Agenda
BOD Meeting Minutes
1.16.14 Meeting Minutes
CID information 
Please email anne@cherokeestreet.com if you have any changes to the agenda; before noon on February 20th.
"Laissez les Bons Temps Rouler" – Let the Good Times Roll! Mardi Gras 2014 will kick off at 2720 Cherokee with friends of Reed hosting a fun-filled fundraiser complete a sampling of some of New Orleans' most beloved food, music and spirits.
Come, bring a friend, show your support and have some fun!
Suggested Donations: $25 – $500.
Dress: Casual and Festive
RSVP: 314-499-3178 (not necessary)
This event benefits the Committee to Re-Elect President Reed.
On Twitter: @PresReed
Online: www.PresReed.com
Donations can also be mailed to:
Committee to Elect Reed, Erin M. Zielinski Treasurer
2900 Cherokee St.
St. Louis, MO 53118
This Saturday at beverly:
Kevin Harris' birthday and oblivion: quantitative measurements of reality (metaphysical and otherwise)
February 22 – March 15, 2014
Opening reception Saturday, February 22, 7-10 PM
An immersive sound, video and sculptural installation by Kevin Harris that dismantles beginnings and endings through infinite, elusive systems.
Inspired by the teleological fantasies of conservative economic theorists such as Francis Fukuyama, who declared capitalism to be the historic end-point of civilization, this exhibit subverts the fundamental material of capital as well as linear narrative.
- – -
About the artist: Read more...
This Saturday at fort gondo:
Sarah Paulsen's Elegy to Connie
February 22 – March 15, 2014
Opening reception Saturday, February 22, 7-10 PM
Elegy to Connie is a feature-length animated documentary by Sarah Paulsen that examines the events prior to and after the 2008 shootings at Kirkwood City Hall. As retold by a group of grassroots community builders who were close with the late councilwoman Connie Karr, the film was made partially in collaboration with these women and is based on their stories. Read more...
Join us at the Irish Corner Pub, 1900 CHEROKEE STREET, at 7pm on Monday, 24 FEB. A representative from St. Louis Metropolitan Police Department district 3 will be present as well as Aldermen Ortmann and Schmid for brief updates on ward news. Plan to vote in an official MVNA board at this meeting. Nominations will be solicited for President, Vice President, Secretary, and Treasurer.
We will have a special guest: Mark Cusumano from Fresh Warehousing speaking about their recent purchase of the old records storage facility on Marine Ave. Did you know they will be hiring for approximately 40 jobs? Read more...
REQUEST FOR PROPOSAL (RFP)- POSTER DESIGN
IndiHop is a unique event showcasing two of St. Louis' most eclectic neighborhoods: Cherokee Street and The Grove.
Participating businesses in both neighborhoods provide samples of 50 different types of locally made brews.  As you travel from venue to venue, enjoy entertainment by an assortment of live musicians, artists and street performers. IndiHop provides shuttles, which connect you to the next neighborhood.  The 2014 IndiHop will take place on Saturday, May 17th from 1pm to 6pm. Read more...
TONIGHT at 7 PM at fort gondo:
Join us for the release of Matthew Freeman's new chapbook,
"CHTHONIC MRI AND OTHER POEMS," (Walrus Publishing, 2014)
Freeman will give a reading alongside poets Jennifer Goldring and Marisol Ramirez. Also, Cassandra Howard will give a musical performance.
Chapbooks will be available for $5.
- – - -
About the author: Read more...
By the Summer of 1861, St. Louis had become a fortified city. The St. Louis Arsenal was sandbagged and packed with two Union companies with rifles and cannons poised on all approaches. A pro-Confederate camp of nearly 700 volunteers was situated at Lindell's Grove where the current St. Louis University campus now stands. Southern sympathizing native born St. Louisans took pot shots from windows at German American Union soldiers as they moved through the city. Riots erupted and alarmed soldiers shot into crowds of civilians killing women and children. Divided over the issues of state's rights and slavery, the populace of St. Louis was a reflection of struggle occurring across the nation as it plunged into the Civil War. Cherokee Street was not untouched by the instruments of war. At the present site of Lemp Brewery was a large quadrilateral earth work that was one of ten fortifications surrounding the city. Equipped with four cannons, two trained on the river and two on the city, the earth work was simply known as Fort Number Two. Read more...
Smalls tea and coffee is the teeny, tiniest tea shop in South City. We love all things local, sustainable and good for you – serving all ReTrailer tea blends, including, Cup of Sunshine fresh to order, Goshen Coffee pour overs, fancy sweets from Whisk: A Sustainable Bake Shop and wood fired baguettes from
Red Fox Bakery.
This weekend only, the first 50 customers will receive a FREE Cup of Sunshine — Smalls signature tea selection made with freshly grated turmeric and ginger, sweetened with local honey.
Get there early to take advantage of the FREE offer!!! Read more...
Neighborhood Advisory Board
Third District Community Outreach
The Next Meeting Will Be Held At The Five Star Senior Center , 2832 Arsenal, Thursday March 13, 2014 at 7:00 p.m.
Join us and the fourteen neighborhoods with-in the as we discuss issues in your neighborhood.  District Three area boundaries, Invite a neighbor as well!  Presentation by guest speakers: St. Louis City Police Chief Doyle Dotson Commander of District Three & Captain Gwen Spicer "Area Business', Neighborhoods, Alderpersons, Neighborhood Stabilization, and Law Enforcement working together"
« go back — keep looking »