Shouts of "Liberte'! Egalite'! Fraternite'!" will fill the air once again as the Chatillon DeMenil Mansion celebrates Bastille Day on Sunday July 13, 2014!We'll open the festivities with "The Storming of the DeMenil Mansion" joined by the The Milice de Ste Famille and Ste Anne's Parish Milice at 2:00 pm. The gates will open at 1:30 pm for guests to arrive and gather at the Mansion's East Porch for the opening ceremonies. Admission is free.
A free Cherokee Historic District Walking Tour, with Doug Schneider, will begin when Dance Discovery finishes its second dance set at 4:30. The tour starts at the corner of DeMenil Place and Cherokee Street, lasts about 60 minutes, and takes place rain or shine.
 Please choose one cover design for the 2014 – 2015 Cherokee Street Directory!  Voting ends July 6th!
1.)

2.)
3.)
4.)
5.)

6.)
A 2 million dollar proposal for a Dollar General store within the CSBA boundaries has been submitted by a developer looking to purchase the former Hoods property at 3300 Jefferson.
Forward movement on the project is anticipated to happen shortly. Although the plans were submitted to the Alderman a month ago, they were not made available to the CSBA until yesterday.
This is a the largest development within the CSBA boundaries in decades. The CSBA Board of Directors would like to hold an emergency meeting, to gain broader public input, facilitate discussion, and issue a letter of support or opposition to the proposed use. Read more...
Lets kick off 4th of July weekend Thursday July 3rd STyLe House on Cherokee street will be hosting Polkarama Baklavathon, a variety performance art night with drag, burlesque, pole dancing and MORE!

Featuring some of St. Louis' finest talents in burlesque, drag, and pole dancing.
Hosted by Jeez Loueez
Also featuring,
Lola Van Ella,
Maxi Glamour,
Michelle Mynx,
Are you not sure what polka or baklava is?
You're in luck because we have Christian Frommelt and Jenny Shirar. We also will have a human buffet with baklava and other tasty treats. Read more...
The next St. Louis Sheriff's Land Tax Sale is Tuesday, July 22 at 9:00 am in the lobby of the Civil Courts
Building (10 N Tucker Blvd). For more information, please visit the City's site: https://www.stlouis-
mo.gov/government/departments/sheriff/Land-Tax-Sales.cfm
Check out these for-sale properties in Benton Park West! Be sure to share this with friends, family, or
anyone interested in investing in our neighborhood. Thank you!
FEATURED LISTINGS
3325 Ohio Avenue, St. Louis, MO 63118 2 beds,
2 baths, 1,190 sq. ft. – $105,000
SINGLE FAMILIES – PRIVATE LISTINGS Read more...
City of Night St. Louis is a grassroots, multi-disciplinary arts event with themes of art, history, culture and sustainability. It will feature in/outdoor art and installations on display; live performance in the form of sound art, theater, and dance; workshops; vendors; food trucks; live art; and more. City of Night St. Louis will also have efforts year round to educate, facilitate, and create platforms for artists and entrepreneurs. Read more...
July 4 @ 2720 Cherokee
Celebrate FEMMEdependence Day this July 4th at LEZ DANCE – St. Louis' hottest grown-and-sexy dance party at 2720 Cherokee. The most scintillating go-go dancers: Michelle Mynx and Scarlett Sinferno, plus Trixie Minx – all the way from New Orleans and Red Bone from Minneapolis! The jammiest dance jams ever: DJ Foxy on the ones and twos!
Big gay drink specials, and other sensational surprises!  Sexy patriotic attire is strongly encouraged #redwhiteandblue #gottaloveatheme #lezdothis  This event is designed with lesbians in mind, but everyone is welcome at LEZ DANCE! #lezbefriends
$5 Cover; Doors at 9pm; 21 and up; Presented by Jeez Loueez and Lola van Ella in association with Kristen Goodman Read more...
Its summertime, maybe open the windows, take a vacation, have some work completed on your home, additionally business may see increases in foot traffic, time to relax right?   Perhaps, it is also time to get…………………………..
 SUMMER SAFETY READY!!!!
 Unfortunately despite taking extra precautions including the below/attached safety tips YOU can be a victim of a crime.
Take a moment to read the two most current examples, teach your family and friends and stay alert!
CN: 14-026505                           
Incident: Stealing O/500 
Location: 34xx Oregon                 
Neighborhood: Gravois Park      
Precinct/Beat: 311/321       
Dates/Times: 06/09/14 09:30 – 10:00            
Victim(s): Dxx, Vxxx W/F/23                
Suspect: Unknown
Property: 2 4S I-phones, 1 Macbook pro, 1 S3 Galaxy phone, 1 HP printer, Signal Booster  
Officer(s): P.O. S. XX              
Supervisor: Sgt. XX Read more...
Benton Park resident and MELT regulars, Nicole Hoffarth along with Rici Wittkugel had an idea to bring together community. Nicole, an architectural designer and Rici, an artist, are developing gardening skills. At the intersection of Pestalozzi and Indiana rests an LRA lot that is now a growing Community Garden. Formed in March and nicknamed, Hinge Garden, for the hinge they found while plotting the land, the garden currently has 5 beds, a lounge area (nicknamed "stump lounge") and supporters. There is room for more beds and supporters. If you would like to get involved in this community project, please swing by the garden during evenings and weekends or contact Nicole. Read more...
2014 CHEROKEE STREET DIRECTORY: CALL FOR ART
The Cherokee Station Business Association (CSBA) seeks a St. Louis-based artist or artist team to submit a design for the cover, a map of Cherokee Street and/or photos, art, designs to be included in the 2014 Cherokee Street Directory.  One design cover, one map and 5 photos, art, poems, stories, or designs will be chosen to be included in the pages of the directory.   2,000 copies of the Directory will be printed and disbursed throughout the St. Louis City and County.
STIPEND
The CSBA will allot the following amounts towards the winners of each category: Read more...
We are asking for help to remodel our bicycle shop. We need to make room for more products, and 15% of all money raised will go to Penrose Park velodrome.
Thursday, June 9th @ MELT (6-11pm)
Everyone is Welcome
15% of total food and drink sales and 100% of auction items and Bucket Donations will go to help the Dario/Pupillo family, as a donation to Grace Hill.
Little Sebastian contracted a STAFF infection shortly after his birth requiring hospitalization and extra care; he is fine, but the medical bills have stacked up.
Come enjoy the music (featuring Tony Pupillo, Seaby and the Rules, The Skeses, Some Incarnation of Bronson and Jack Grelle) and help out a worthy cause.
Reminder: The CSBA Meeting, is this Thursday, June 19, 5:30pm @ Nebula, 3407 S. Jefferson.
Please email anne@cherokeestreet.com if you have any changes to the agenda; before noon on June 19.
Speculative Spaces::Working Theses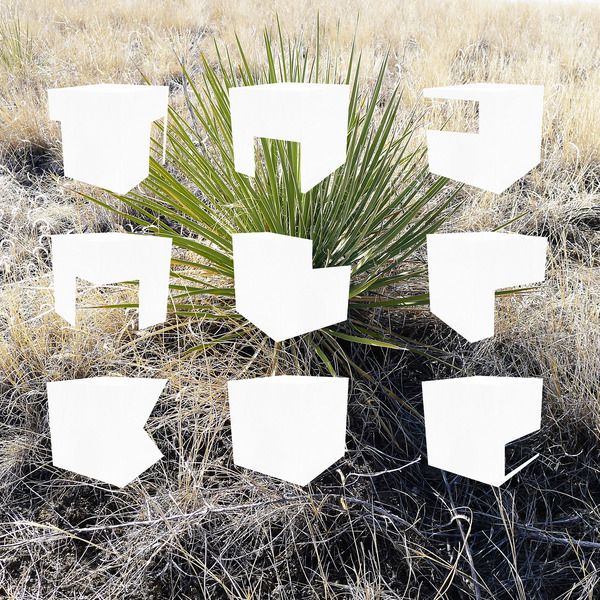 On Friday, June 27th we are excited to open the international group exhbition Speculative Spaces::Working Theses, featuring the work of James Bridle, High Desert Test Sites, ifau and Jesko Fezer, Jason Lazarus, M12, Metahaven, Nickolaj Recke and Jesse Vogler. The exhibition will explore how prompts, speculations, rules and restrictions reconstruct our relationship to space and how we collectively negotiate its use.
In parallel, we will open Non-participation in the entry gallery, curated by Lauren van Haaften-Schick, which will include a collection of texts from artists written to decline their participation in exhibitions or events for political or ethical reasons. Examples include Adrian Piper withdrawing from an exhibition at MOCA in LA to recent withdrawals by critics Dave Hickey and Sarah Thornton. Read more...
Cherokee Street  is looking for a dynamic marketing and community development intern.   This person should be creative and independent, have the ability to talk to anyone, conversational or fluent in Spanish is a plus.  Looking for a self-starter to assist in the coordination and promotion of monthly events and happenings on the street.   Tasks to include, but not limited to coordination of and communication to Cherokee Street businesses, event marketing and social media. Read more...
The NEW Cherokee Shake is a third-Wednesday jazz and dance night featuring the Sidney Street Shakers at 2720 Cherokee. Dance lesson at 8:15, live music from 9 pm to midnight; vintage dress encouraged with a prize awarded to "best dressed."
A monthly event where you can explore the businesses on Cherokee Street during the evening hours. Second Thursdays of every month. Art, Music, Food, Discounts, Buskers, Shopping, Entertainment, Dancing, CHEROKEE STREET!
This free event occurs on the second Thursday of every month year round, rain or shine. Galleries, retailers, restaurants and bars showcase art and music and offer discounts from 5 – 10pm.  Come out and explore Cherokee Street, pick up dinner, do some shopping and grab a drink! This event is family friendly! Read more...
Date: June 12, 2014
The Monthly CSBA Board of Directors Meeting is Wednesday, June 11, 5:00pm at Nebula, 3407 S. Jefferson.
« go back — keep looking »