On Tuesday, October 21st, Gooseberries (2754 Chippewa Street, USA) will open its doors for business.
In honor of this, and of all of Kim and Ross's hard work coming together, Novation Church (no affiliation with Gooseberries) is buying breakfast for whosoever will.  All you have to do is get to Gooseberries (did we tell you it is located on Chippewa, a very up and coming street?) tomorrow between 8:00 and 9:30am, and utter the words, "put it on Novation's tab."  
9:31am will be too late!
Benton Park Vintage VW Show
When: Saturday, October 4, from 1 pm to 6 pm.  Roll in slowly at anytime during that period.
Where: Benton Park, South St. Louis (corner of Jefferson and Arsenal Streets, St. Louis, MO 63118).
Enter at the southwest corner of the park and follow the signs.
Prizes: We will have prizes again this year for Best in Show and VW with Most Room for Improvement.
Registration Cost: Zilch Read more...
This Saturday

— and just for you, we have arranged for 70 degree weather.
Brazilian culture

mixed with

The Venice Cafe's Street Festival

– what more could you ask for?

Are you #UpForWhatever? Join BPNA, fellow neighbors, STL Brightside, and Bud Light to help make Benton Park & Benton Park West more beautiful this Saturday, August 9 from 9am-2pm. Meet at Benton Park. Volunteers will be digging, planting, mulching and creating a beautiful monarch butterfly garden, creating a stencil art mural along Benton Park West and painting fire hydrants. Volunteers will receive Bud Light T-Shirt, Sandwich from Luvy Duvy's and beer. Event is National Campaign for Keeping America Beautful sponsored by Bud Light and Operation Brightside. Volunteers must be 21 or older and sign up online
Check Out Other Volunteer Opportunities!
Just a reminder, tonight is the Marine Villa Neighborhood Association meeting at Irish Corner Pub (corner of Cherokee and Lemp).
The Chippewa Broadway Business Association hosts a happy hour at 6pm and MVNA business begins at 7pm. Jeffrey Boyd will be present to discuss his candidacy for license collector. Mandy Mankin will be present to discuss memberships to the Benton Park West dog park and will have applications available (please bring proof of vaccinations and record of spay/neutering). We will also briefly discuss and vote on the proposed Dollar General store at 3300 Jefferson so MVNA can issue a letter of support or objection as we have residents living within a block radius of this development. Read more...
Benton Park resident and MELT regulars, Nicole Hoffarth along with Rici Wittkugel had an idea to bring together community. Nicole, an architectural designer and Rici, an artist, are developing gardening skills. At the intersection of Pestalozzi and Indiana rests an LRA lot that is now a growing Community Garden. Formed in March and nicknamed, Hinge Garden, for the hinge they found while plotting the land, the garden currently has 5 beds, a lounge area (nicknamed "stump lounge") and supporters. There is room for more beds and supporters. If you would like to get involved in this community project, please swing by the garden during evenings and weekends or contact Nicole. Read more...
Thursday, June 9th @ MELT (6-11pm)
Everyone is Welcome
15% of total food and drink sales and 100% of auction items and Bucket Donations will go to help the Dario/Pupillo family, as a donation to Grace Hill.
Little Sebastian contracted a STAFF infection shortly after his birth requiring hospitalization and extra care; he is fine, but the medical bills have stacked up.
Come enjoy the music (featuring Tony Pupillo, Seaby and the Rules, The Skeses, Some Incarnation of Bronson and Jack Grelle) and help out a worthy cause.
The folks at Heaven's Archives are passionate designers, creators, artists, restoration enthusiasts, and Great People.
The shop will specialize in Decorative Decor.
"Whether it be an Old item or New, we can make it You!"
Stop in and meet them at the Grand Opening Soiree on June 7th.
The Brothers Lazaroff, along with Beth Bombara and The Jefferson Avenue Duo will be playing in Benton Park from 4 to 9pm this Saturday.
Come out and enjoy an afternoon in the park and celebrate the community.
Volunteers are needed, and all volunteers receive a wristband good for FREE food and drink (and drink!).  Contact BettyHalloran@me.com if you want in on the volunteer deal.
Wednesday, May 14, 5:30 p.m. to 7:00 p.m.
Regional Arts Commission, 6128 Delmar
Free parking behind the Pageant
You may have heard that the city's overly restrictive street performer ordinance has been repealed. While the First Amendment is on your side, we want to encourage street performances while respecting the reasonable expectations of the greater public to enjoy peace and quiet in their homes and the ability of businesses to conduct commerce. Read more...
The news we have all been waiting for…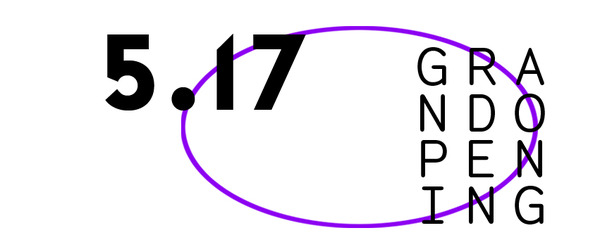 We are excited to officially announce our GRAND OPENING on May 17th, 2014! Save the date for the Grand Opening event, which will offer a first glimpse into the finished space with a free party featuring music, drinks, tours of the space and an art auction. You are officially invited to come celebrate with us!
With the opening of the new space, we are equally happy to share a complete rebrand, including a new logo, new website, and new mission statement that reflects the continual evolution and experimentation of the organization. We encourage you to read more about our methodology and thought-process leading to the rebrand on our blog. Read more...
Next weekend at fort gondo:
Saturday, March 8: Film Premiere of Sarah Paulsen's feature-length animated documentary, Elegy to Connie
(Doors open at 7:30 PM; film begins at 8 PM)
Sunday, March 9: Animation Workshop with artist Sarah Paulsen, 4 PM – 6 PM
Join us for these two events, planned in conjunction with Sarah Paulsen's current solo exhibition, Elegy to Connie.  Both are free and open to community members of all ages and skill-levels. Read more...
 About the Event
Lo-Fi Cherokee is a completely unique event conceived in 2012 that is best described as a hybrid event that brings music, video, social media and St. Louis city culture together. 14-18 local bands or solo acts from new unknowns to veterans of the scene will convene in various shops for live music video shoots over the course of a single day. When it's all over we will have produced as many high quality performance videos. These videos will not only showcases a sample of the diversity of talent of the STL music scene but, also reflects the energy of one of St. Louis' most dynamic commercial districts. These videos will live on indefinitely online as a testament of a compelling time and place in St. Louis history. Read more...
We need your help!
The Cherokee Station Business Association is in the process of applying for a 501c3 Nonprofit.  This nonprofit  will work in conjunction with the business association to create an inviting, diverse and sustainable environment on Cherokee Street and to promote arts, culture and creative innovation.  We need the community's help in naming the nonprofit.  Bellow is a list of suggested names.  Please respond by selecting up to 3 choices below, or with a new suggestion in the comments section.  The name for the nonprofit will then be chosen out of the top three suggestions, by the CSBA Board of Directors.  All suggestions must be submitted or voted on before 5pm Thursday, February 27th.

Reminder: The CSBA meetings have moved to NEBULA.
The CSBA Meeting, is this Thursday, February 20 5:30pm @ Nebula, 3407 S. Jefferson.  Happy Hour to Follow Meeting!
Agenda
BOD Meeting Minutes
1.16.14 Meeting Minutes
CID information 
Please email anne@cherokeestreet.com if you have any changes to the agenda; before noon on February 20th.
REQUEST FOR PROPOSAL (RFP)- POSTER DESIGN
IndiHop is a unique event showcasing two of St. Louis' most eclectic neighborhoods: Cherokee Street and The Grove.
Participating businesses in both neighborhoods provide samples of 50 different types of locally made brews.  As you travel from venue to venue, enjoy entertainment by an assortment of live musicians, artists and street performers. IndiHop provides shuttles, which connect you to the next neighborhood.  The 2014 IndiHop will take place on Saturday, May 17th from 1pm to 6pm. Read more...
By the Summer of 1861, St. Louis had become a fortified city. The St. Louis Arsenal was sandbagged and packed with two Union companies with rifles and cannons poised on all approaches. A pro-Confederate camp of nearly 700 volunteers was situated at Lindell's Grove where the current St. Louis University campus now stands. Southern sympathizing native born St. Louisans took pot shots from windows at German American Union soldiers as they moved through the city. Riots erupted and alarmed soldiers shot into crowds of civilians killing women and children. Divided over the issues of state's rights and slavery, the populace of St. Louis was a reflection of struggle occurring across the nation as it plunged into the Civil War. Cherokee Street was not untouched by the instruments of war. At the present site of Lemp Brewery was a large quadrilateral earth work that was one of ten fortifications surrounding the city. Equipped with four cannons, two trained on the river and two on the city, the earth work was simply known as Fort Number Two. Read more...
In conjunction with the Community Arts and Movement Project, Uke Go Girl! is pleased to announce they are now accepting applications for the Uke Go Girl! Summer Workshop. The 2014 session will be held at CAMP on Cherokee Street, in May. This is a beginner ukulele workshop for girls 12-16 and no musical experience is necessary. There is no cost for this workshop and ukuleles will be provided if the student cannot purchase one. Students will need to purchase minimal supplies. A list will be provided upon acceptance. There are a limited number of spots available and acceptance will be based on applications as well as a brief interview.
Please fill out is contact form with a valid email address to request an application —Community Arts and Movement Project Adria Nicole
This year for Valentine's Day Spokes Couriers have partnered up with Flowers & Weeds (Cherokee Street) and Sweet Art Bakery (Tower Grove North) to create a fun little package. Customers can order a bouquet, a half dozen cupcakes, and have it all delivered via bike to their Valentine. More info is here.
« go back — keep looking »