Feb
7
Posted by Anne McCullough on February 7, 2018 | Comments Off on 2018 Residencies Announced + Upcoming Events @ The Luminary
2018 Residencies Announced + Upcoming Events
Our season is in full form as we announce our 2018 Residents, our annual art auction Lot 49 returns for the third year, and our space is animated by an active roster of programs and events all month. Whether for a free film screening, book club discussions, or a meal-based micro grant, we hope to see you soon +++
2018 Residents: Commoning the Institution
We are excited to announce our 2018 Residency Session, Commoning the Institution, composed of an assembly of artists, activists, curators, critics, collaboratives, and experimental practitioners oriented towards the commons. For the season, we invited proposals that rethink the relationship between the individual and the institution, using our organization as site, support and material. Selected participants proposed to rewrite our institutional language, host VR summits on alternative practices, initiate conversations on feminist arts organizing, and imagine prefigurative forums for art's funding, creation, and circulation.
Throughout the year-long exploration, we will convene conversations, exhibitions, publications, and public interventions to offer a series of exercises, footholds, and forward movements towards an arts institution of the commons.
2018 Residents
Caitlin Berrigan | Brett Bloom + Bonnie Fortune | Imani Jacqueline Brown | Alison Burstein | Paul Dreucke | Brian Droitcour | Sonya Dyer | Taraneh Fazeli | Sam Gould | Kimi Hanaeur | Allison Lacher | Lucy Lopez | Matt Siegle | Tereza Stejskalova | Aaron Walker & Chris Reeves | Nicholas Wylie | Yan Xing
See bios and more information on the residents and their projects here.
—-
Mane 'n Tail + Secret Florida Programming + Installation Images
Mane 'n Tail + Secret Florida Installation Images Online
Mane 'n Tail is an exhibition curated by Katherine Simóne Reynolds that investigates the intersectionality ofpurchasers of beauty and the people and spaces that supply it featuring LaKela Brown, Pamela Council, Baseera Khan, Abigail Lucien, Narcissister, Yvonne Osei, Katherine Simóne Reynolds, SHENEQUA, Diamond Stingily, and Rachel Youn.
Also in the entry gallery is Eileen Rae Walsh's solo exhibition Secret Florida presented in collaboration with ACRE (Chicago).
Exhibition images for both Mane 'n Tail and Secret Florida are now on view on our website and the exhibitions remain on view through March 8th.
Upcoming Events
A Good Day to Be Black and Sexy Screening

Friday, February 9th
7-9:30pm
This Friday: Organized in conjunction with Mane 'n Tail, Black Cinema Club and Afrosexology present a screening of A Good Day to Be Black and Sexy, a 2008 film written, directed, produced and edited by Dennis Dortch. The film explores the subject of sexuality and relationships within the black community in this collection of six vignettes set in Los Angeles designed to shatter stereotypes about black sexuality.
The screening will begin at 7pm followed by a discussion with Black Cinema Club, Afrosexology and Cicely Paine.
Free and open to the public.
RSVP's recommended as seating is limited.
Citizen Book Club #4:Juliana Huxtable "Mucus In my Pineal Gland"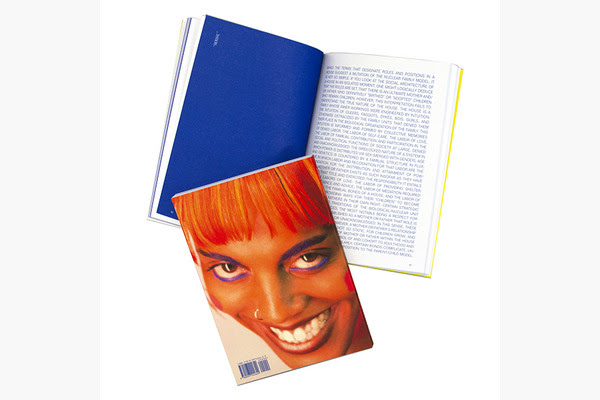 Tuesday, February 13th
6:05-9:05pm
Join Mane 'n Tail curator Katherine Simóne Reynolds next Tuesday for the next installment of her serial Citizen Book Club with a reading and discussion of Juliana Huxtable's Mucus in my Pineal Gland.
Foodspark presents "The Spark: Arts and Culture Dinner"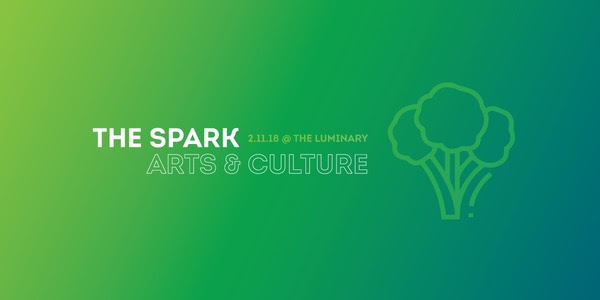 On Sunday, February 11 from 5-7pm, FoodSpark will host the very first THE SPARK DINNER to complete their four-month Arts and Culture series at The Luminary.
FoodSpark is a collaborative that gathers people over community meals, to make connections, start conversations, and spark ideas on social issues. The Spark Dinner is a dinner party that celebrates the ideas initiated from the community and crowdfunds a micro-grant to bring one of these ideas to life. For a donation of $10, you will get food and the chance to vote on a creative idea presented. Those who have submitted proposals will have two minutes to pitch their idea, the crowd votes, and the winner gets all of the money raised.
Tea provided by TEATOPIA. Food and refreshments provided by Schlafly and SqWires Restaurant and Annex.
Do you have an idea? Submit a proposal by e-mailing a one-page PDF proposal for your creative or community-oriented project to team@foodspark.org by Wednesday, February 7th.
—-
Tickets on sale for Lot 49 Contemporary Art Auction
---
About The Luminary
The Luminary is an incubator for new ideas in the arts, founded in 2007 as a forum for artistic research, production and presentation, conceived in response to both our immediate and international community, alongside our audiences, and in dialogue with artists. The Luminary's programs are supported by the Andy Warhol Foundation for the Visual Arts, the National Endowment for the Arts, the Regional Arts Commission, the Missouri Arts Council – a state agency, the Arts and Education Council, Urban Chestnut, and individuals like you.