Reminder: The CSBA Meeting, is this Thursday, APRIL 17, 5:30pm @ Nebula, 3407 S. Jefferson.
Please email anne@cherokeestreet.com if you have any changes to the agenda; before noon on APRIL 17.
St. Louis, MO – Thursday, April 15, 2014 –
Tonight marks the kickoff of a series of town hall discussions regarding a proposed $150 – $200 million bond issuance for capital improvement projects within the City of St. Louis.
Information from the City of St. Louis' Capital Committee and the Budget Director show some $325 million in current and near term capital needs including the replacement of obsolete technology, defunct equipment and broken down vehicles, as well as long deferred maintenance at firehouses and police stations, for example. Legislation introduced at the board today begins a public process towards finalizing a bill that reflects community needs and priorities. Read more...
Swingin' Out: Introduction to Swing Dancing (4 Weeks)
May 7-28
Learn the basic steps and trademarks of this quintessential American dance in its original form. Swing dancing (also known as lindy hop and jitterbug) is a partnered street dance that originated in the 1930s before quickly spreading in an infectious way across the globe. In this class students will experience the basic ways to connect with a partner and learn how to execute 6-count and 8-count footwork patterns, all while exploring the uplifting essence of swing dance and swing music. No prior dance experience is necessary, and you are not required to bring a partner (we will rotate partners in the class). There are no clothing or shoe requirements–wear whatever you feel most comfortable in. Let's swing out! Read more...
Saturday, April 19
at 9:00am – 8:00pm
This is number 6 RSD party we've thrown and every year gets more dumb! Definitely in the pattern of our past spectacular day long blowout jams, so if you had the fun then, expect more of the same!
There will be food, booze, wax, tunes and all yer pals in one mixed up session.
Shopping starts at 10 AM, but outdoor fun action kicks off at noon!
Spinning away the day will be DJ RYAN SNOWDEN (Vicious Visions), KDHX's JEFF HESS and MARK WILLEY (Cosmic Slop, Both Ends Burning) Read more...

YOU ARE INVITED
SBAP 5th Anniversary
OPEN HOUSE & Dt2 After Hours Event
Wednesday April 16th 4-8pm
YOU ARE INVITED
SBAP 5th Anniversary
OPEN HOUSE & Dt2 After Hours Event
Wednesday April 16th 4-8pm
End-of-the-World
Pop-Up Shop
Bits and left over pieces from 10 YEARS of Adventures in Fabric"…
 by Susan Weigand
1st FLOOR GALLERY
" The Brain Series"
Paintings by Laura Skroska
Upstairs Studio
"Stray Rescue" Fundraiserby The Fashion Project
POTTERY STUDIO
Help us make "Pots for People"
a community service project sponsored by the Mental Health Board of St. Louis
There is a CSBA BOD meeting, this Wednesday, April 9 at Nebula Coworking, 3407 S. Jefferson.
Join us this Saturday, April 5 from 2-4 PM for an artist talk, reading and book launch for Dail Chambers.
at beverly (3155 Cherokee Street)
Dail will discuss her current exhibition at beverly (Itshanapa: A Surreal Sankofa Experience, on view through April 19) as well as her overall studio practice. This event will also serve to launch her new book – Itshanapa published by Bailey Girls, LLC – from which she will give a reading.
For more information about Itshanapa the book – and to purchase an advance copy – visit:
http://www.baileygirls.com/#!dail-chambers/c1k9x. Books will also be available for purchase and signing at the event. Read more...
St. Louis Youth Jobs is actively seeking corporate and individual sponsors for their youth summer jobs program. Last year the effort, spearheaded through a partnership between the Incarnate Word Foundation, Mers Goodwill, the City of St. Louis and others, employed 186 young people ages 16-23 from low-income, high youth unemployment neighborhoods in the City of St. Louis. This pilot has been viewed as a major success, with some 50% of participants remaining in a job to date, many with the job assigned through the program. Read more...
This weekend at the compound:
Tuan Nguyen
harmonica
at fort gondo
March 29 – April 19, 2014
Opening reception Saturday, March 29, 7-10 PM
Dail Chambers
Itshanapa: A Surreal Sankofa Experience
at beverly
March 29 – April 19, 2014
Opening reception Saturday, March 29, 7-10 PM Read more...
Reminder: The CSBA Meeting, is this Thursday, March 20 5:30pm @ Nebula, 3407 S. Jefferson.
Agenda
February CSBA Meeting Minutes
CID information
Please email anne@cherokeestreet.com if you have any changes to the agenda; before noon on March 20th.
STL Cinco De Mayo on Cherokee Street is now accepting applications for the STL Cinco De Mayo 2014 festival on Cherokee Street.
Cinco de Mayo STL has appeared on and off for the past 10 years, is currently organized and run by a small group of volunteers comprised of Cherokee St. business owners and community leaders. Cinco de Mayo first started in hopes of providing beneficial opportunities for artists, startups, and small businesses to showcase their work to a large and diverse crowd. Read more...
FRIDAY BPW REAL ESTATE LISTINGS:
FEATURED LISTING
3149 Ohio Avenue, St Louis, MO 63118 (for-sale by owner) 2 bed, 1 bath, 907 square feet – $65,000. Side lot 3147 Ohio Ave also for sale.  For more information, please contact Gerhardt at 314 791-9460, gerhardtgern@yahoo.com
SINGLE FAMILIES – PRIVATE LISTINGS
2628 Arsenal, St Louis, MO  63118 3 beds, 2.5 baths, 2,484 square feet - $174,900
2852 Arsenal Street, St Louis, MO  63118 2 beds, 2.5 baths, 2,254 Sq. Ft.- $159,900
2854 Arsenal, St Louis, MO  63118 3 beds, 2 baths,1,940 Sq. Ft - $44,900
3140 California Avenue, St Louis, MO  63118 2 beds, 2.5 baths, 1944 Sq. Ft. – $159,900 New! Read more...
LightenUP Cherokee!
Trash in the Alleys: What can you do about it? 
There are a number of things, you as a resident can do to help solve this issue.  It seems many residents and property owners in the neighborhoods surrounding Cherokee Street are fed up with all the trash in the alleyways.  This is not a new problem, it is a problem that has been around for a long time.  Many of the neighborhood associations have created programs and resources to address this problem.  You can also call the Citizen's Service Bureau and file a complaint.  The only problem with that is you need to file a complaint against an address- and most of the time it is not the property adjacent to the dumpster dumping trash in the alley way.  Here are a few resources for you, as a property owner or resident to address this problem.  Leave a comment and maybe you can connect with someone else interested in participating in a clean up in your area. Read more...
FREE Workshop
Navigating Health Care Reform 
Tuesday, March 18, 7:00 p.m.
Nebula, 3407 S. Jefferson
Are you confused about health care reform? Do you know understand how the new Health Insurance Marketplace works? During this workshop our St. Louis University School of Law presenters will:
• Explain the Affordable Care Act's rights, protections and requirements, including the individual mandate.
• Provide important information for freelancers and the self-employed.
• Define confusing health insurance terminology.
• Provide strategies for selecting a plan and acquiring quality and affordable health care coverage, including tax credits and subsidies.
• Answer your questions! Read more...
A monthly event where you can explore the businesses on Cherokee Street during the evening hours. Second Thursdays of every month. Art, Music, Food, BUSKERS, Entertainment, CHEROKEE STREET!
Participating Businesses:
Flowers and Weeds
2118 Cherokee Street
Live music and Beverages. DIY flowers & terrariums.
Red Chair on Cherokee
2319 Cherokee Street
Foam
3359 S. Jefferson
ButtonMakers.net
2608 Cherokee Street
Make your own buttons till 9pm
Midwest Guitar
2610 Cherokee Street
Open Mic Night
Scarlett Garnet Jewelry
2619 Cherokee Street
Local Art work till 9pm Read more...
Written by Cherokee Street Community Member, Emma Hirst
In this day and age strong community spirit can be difficult to come across, the world is a big busy, and sometimes lonely place; so when it is found it should be cherished, nurtured and maintained. Life can hold incredibly wonderful periods, but it can also smack us hard with the bad. When you are struggling it can very isolating at times and you may not know where to turn, which is where established community support structures really come into their own. Having the love and support of neighbors and friends can help in guiding a person through the fog, to have such spaces where one can access help, support or take part in positive activities can be extremely beneficial to ones wellbeing. Read more...
HOT OR NOT
ARTISTS: COLIN MARX & PABLO PHILLIPS
MARCH 14, 6pm-10pm
The news we have all been waiting for…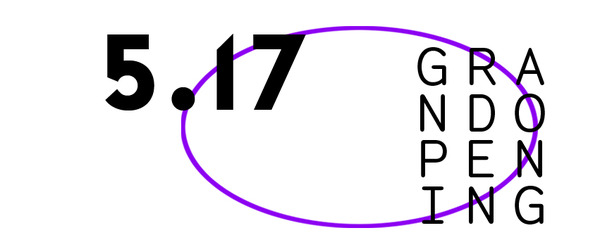 We are excited to officially announce our GRAND OPENING on May 17th, 2014! Save the date for the Grand Opening event, which will offer a first glimpse into the finished space with a free party featuring music, drinks, tours of the space and an art auction. You are officially invited to come celebrate with us!
With the opening of the new space, we are equally happy to share a complete rebrand, including a new logo, new website, and new mission statement that reflects the continual evolution and experimentation of the organization. We encourage you to read more about our methodology and thought-process leading to the rebrand on our blog. Read more...
keep looking »